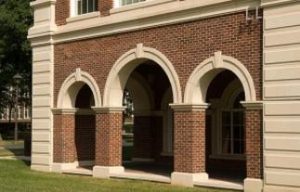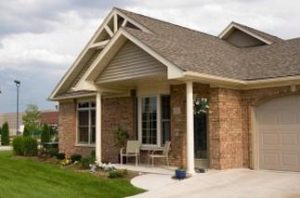 Bricks
Swisher Concrete Products, Inc. is a leading brick distributor for Glen Gery Brick.  We stock a variety of brick choices in our yard most of which are manufactured locally at the Bigler, PA plant.  We also have the ability to get from all of the other Glen Gery plants and carry other lines such as Triangle Brick Company and the  Belden Brick Company as well.
Our showroom boasts hundreds of samples on display for you to find the perfect brick match or you can access the Glen Gery website at www.glengery.com  to find that perfect fit.
We also offer a large selection of colored mortars and keystones for above your door or window openings.
"Brick is virtually maintenance-free, standing up to the elements year after year with virtually no care required by the homeowner. Brick is resistant to moisture, pests, fire and damage, as well as relatively soundproof. The color of brick is permanent — further ensuring that your home's
beauty will never fade"
–Glen Gery Brick
Thin Brick
Glen-Gery's traditional mastery in brick manufacturing translates to impressive architectural possibilities through the medium of Glen-Gery Thin Brick. A multi-purpose real-brick veneer that augments nearly any surface, Thin Brick can transform your project with the rich appearance and lasting service only brick provides.
Glen-Gery offers Thin Brick in the widest variety of colors, textures and overall appearance including extruded, molded, handmade and glazed units. Thin Brick retains the beauty of brick when building design or other considerations may not permit the use of standard brick masonry while still meeting the same high standards of uniformity and quality that we achieve with our full size facebrick.
Because they limit supporting structure, Thin Brick applications are lighter, with fewer seismic concerns than ordinary brick. Less material means less energy cost in transport and manufacturing, and reduced wall costs through eliminating shelf angles, lintels and so on. They cut man-hours 15-20 percent relative to conventional brick installations. And Thin Brick is a sustainable choice; it consumes fewer raw materials – so quarry life is extended – and it limits jobsite impact.
Thin Brick use in precast or tilt up applications has been increasing for many years. Advances in concrete, as well as strict requirements related to the physical properties of the Thin Brick themselves, have led to increased durability and performance. Our array of products that meet strict TBX requirements make Glen-Gery Thin Brick a premier choice for precast or tilt up applications.agraph here.